Note:

 This is an 2013 poster with an updated presentation (2020). Hope you like it.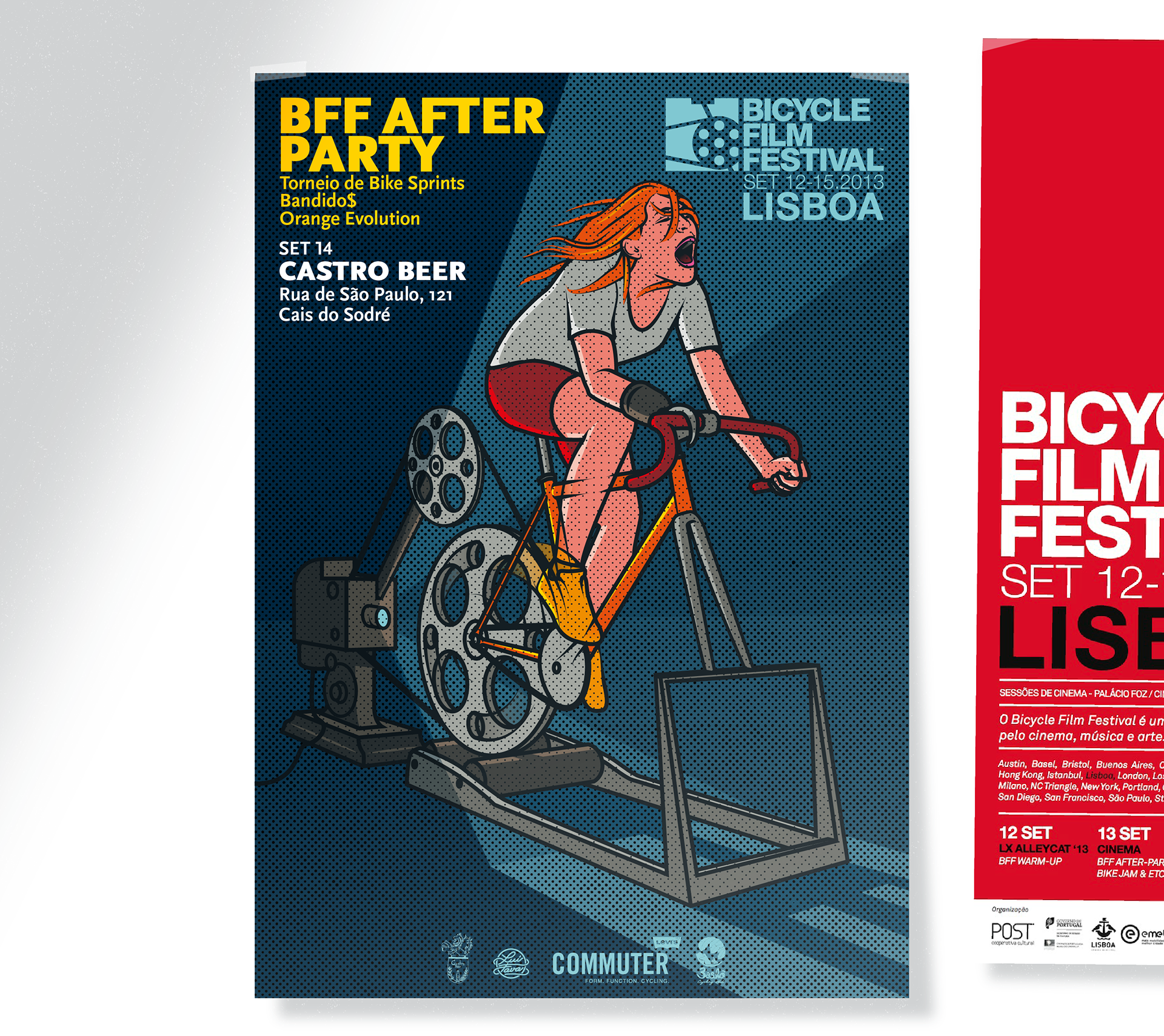 Bicycle Film Festival
After Party
I did the poster for the Bicycle Film Festival after party where there were a bike sprint competition and DJ's.
In the briefing was asked to highlight the bike sprint. For that, in the illustration I have created a structure that connects the bicycle to a film projector, where a bobbin is the bicycle rear wheel. The projector is powered by the movement created by the competitor and it is also the main source of light.
After answering the main requirement in this briefing, I had time and space to add details related with the party.
I drew a hook for being the symbol used by the Bandido$, I painted the orange bike, related to the Orange Evolution and with the bicycle as a symbol of evolution.
Bellow the evolution of the poster: 

From the first fast sketch, the Photoshop colourful layout, the 2013 used poster and the 2020 updated version.