Note:

This is an 2011 illustration wi

th 2020 improvements. It was about time to make this presentation.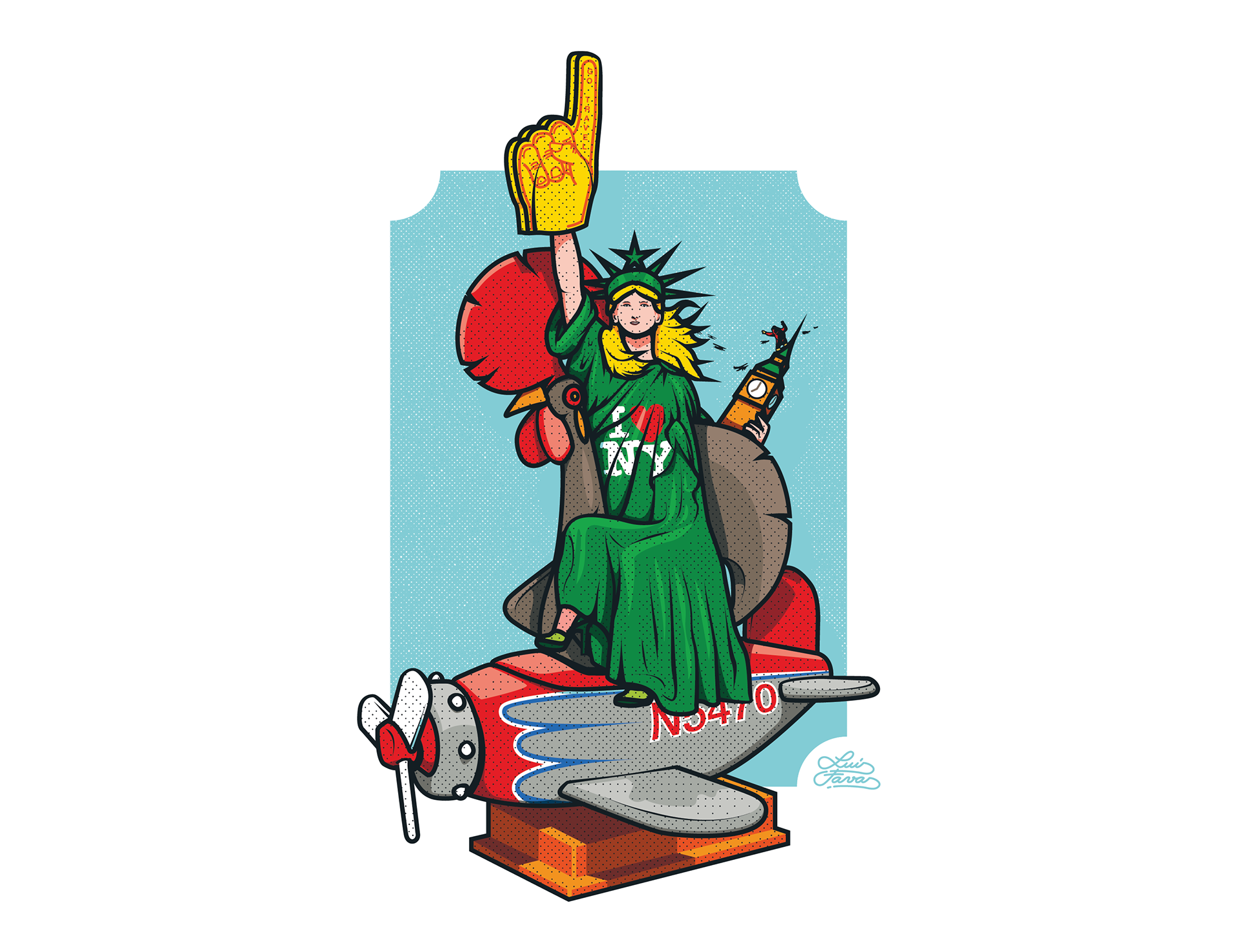 In April 2011 I had the opportunity to spend few weeks in New York.
For this trip, with the help of
Atelier Arte e Expressão
, we silkscreen printed an edition of 12 t-shirts.
The main goal was to have my own touristic t-shirt with an illustration that depict icons from Portugal, London, New York and few personal details.

At that time I was writing my Master's thesis about Photography, the decisive moment and the necessity to have photographies to  validate the touristic act. Due that, it was interesting too over analyse the touristic activities but also enjoy.
The main goal was to have my own touristic t-shirt and enjoy the vacations.
Illustration's Details:
1 – Instead of the torch, Liberty has a foam baseball glove with the text "Go Travel".
2 – Obviously the State of Liberty but with the Starbucks crown and high heels, riding sidesaddle the Galo de Barcelos who is seated in a kiddie ride airplane.
3 – The airplane livery inspired by the American Airline.
4 – Instead of the book, Liberty has Big Ben, with King Kong on top fighting the airplanes.
5 – "I Love NY" campaign from Milton Glaser in the Liberty's dress.
6 – Postmark with the cities: Lisbon, London and New York and the year 2011.
7 – it's seven o'clock.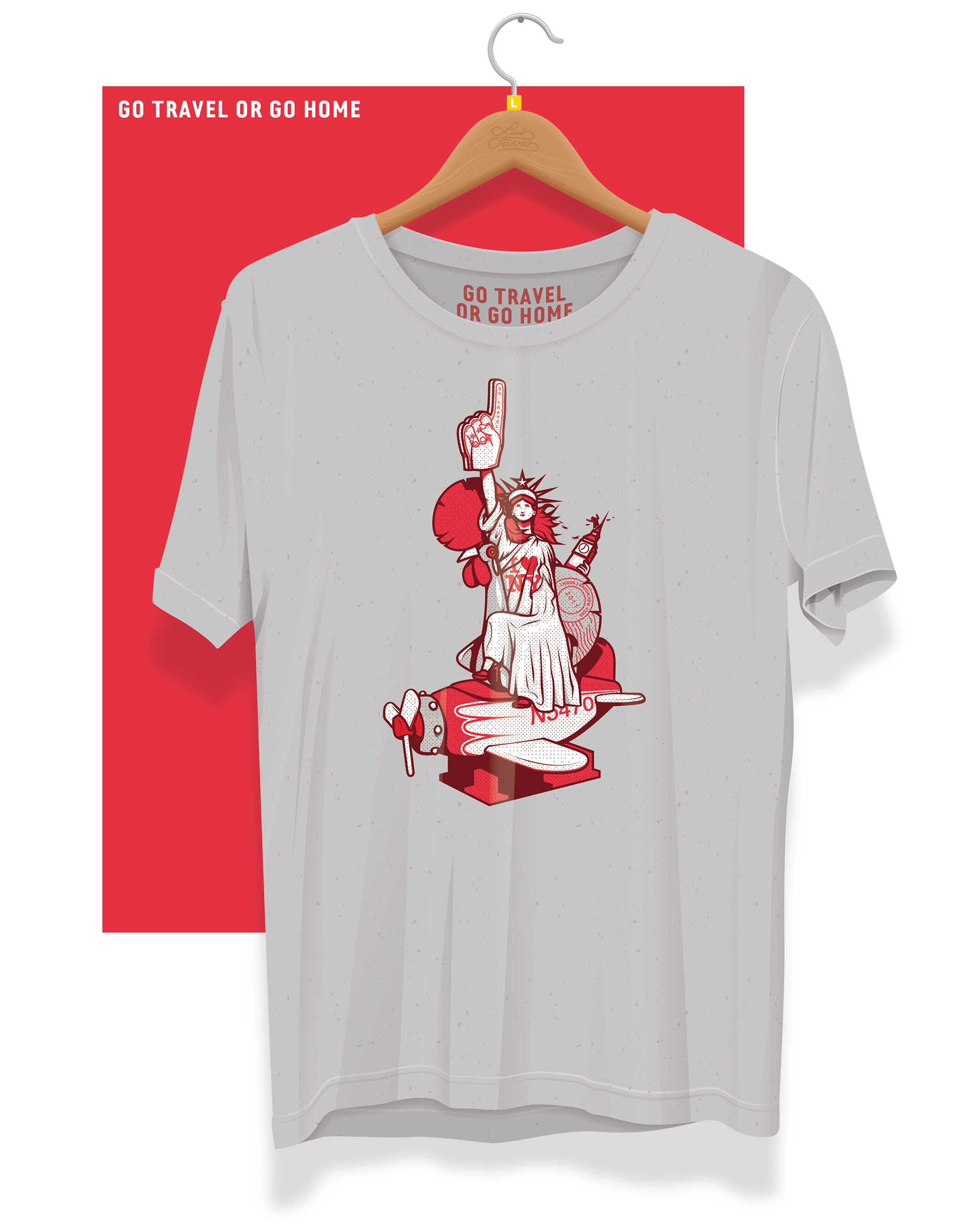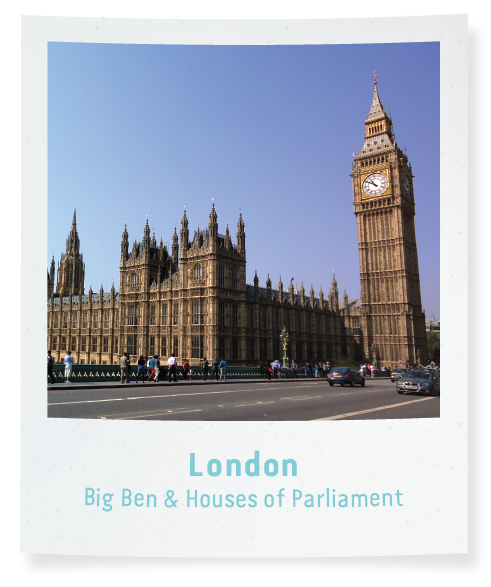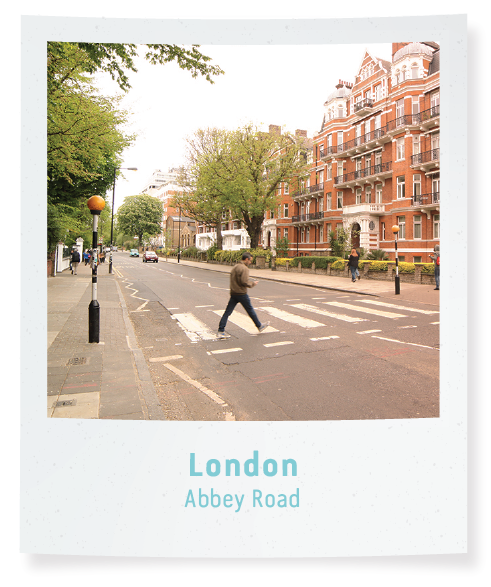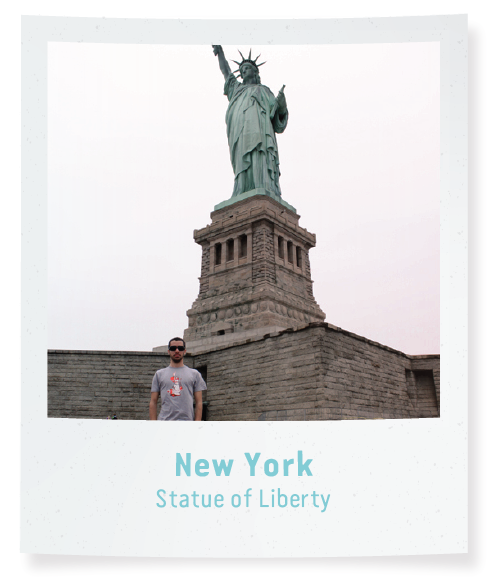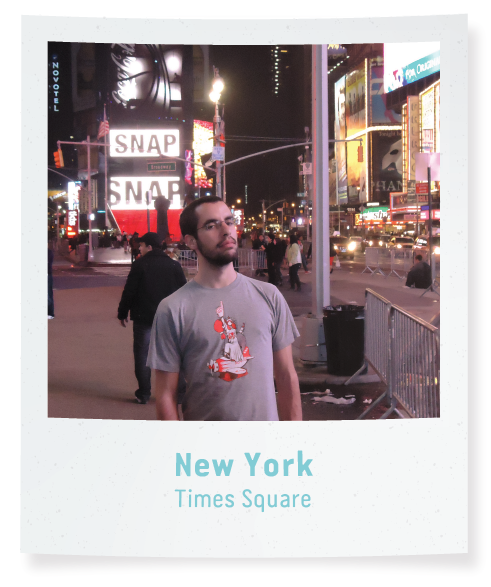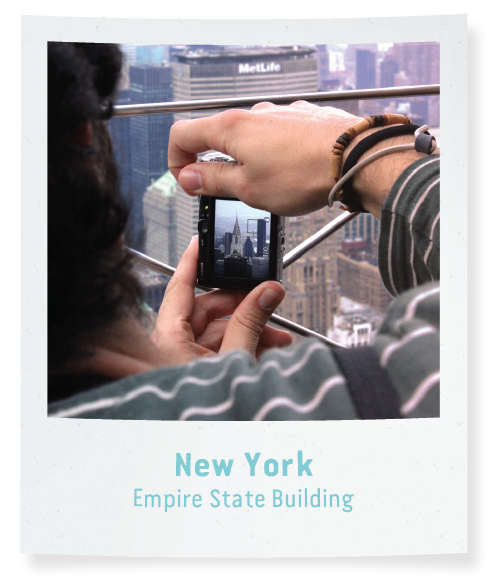 In New York, Besides other things, I noticed the amount of fliers and posters with QR code. Also their composition with English and Spanish.
This gave me the idea to make a smashed flyer for my website.