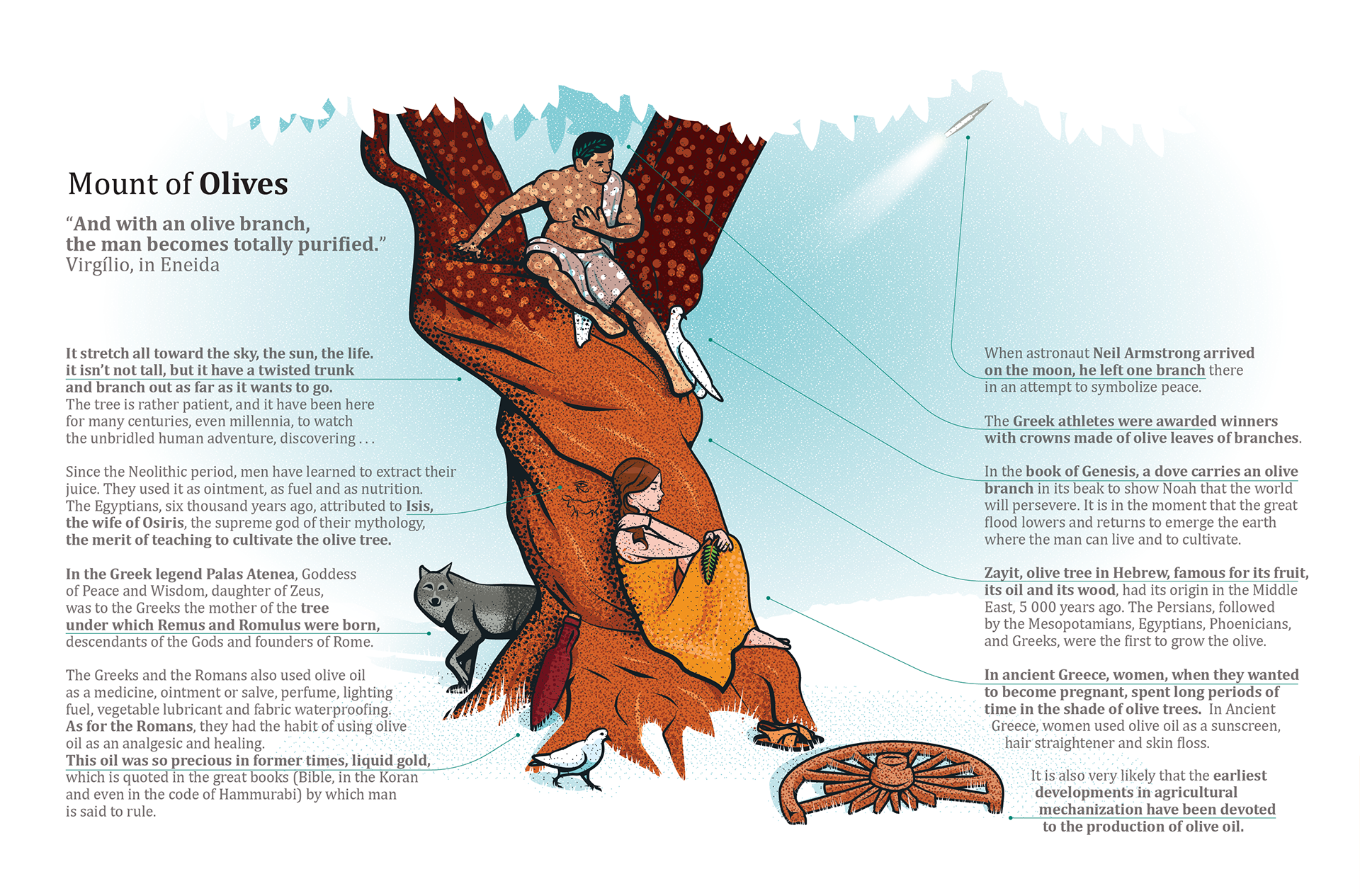 Mount of Olives
Created by Rute Rosa & Sérgio Vieira, 
Laboratório d'Estórias is
 an experimental design space that aims to be inspired by the stories of Portuguese popular culture to reinvent traditional objects, using them to tell new stories - and, because no, to recreate the country's own history.
Mount of Olives
 Is an olive oil tasting plate with a design symbolising a Portuguese olive grove. 
This plate is  entirely handmade from fine sandstone paste and dipped in a translucent white glaze.
It is completed by a piece of natural olive-tree wood, carefully collected in a Portuguese olive grove. 
Besides Rute & Sérgio, Mount of Olives also counts with the collaboration of
Joana Bértholo
that wrote the story.
It was a challenge to incorporate more than twenty subjects from the story in one color illustration,
but in the end everything worked out just fine.