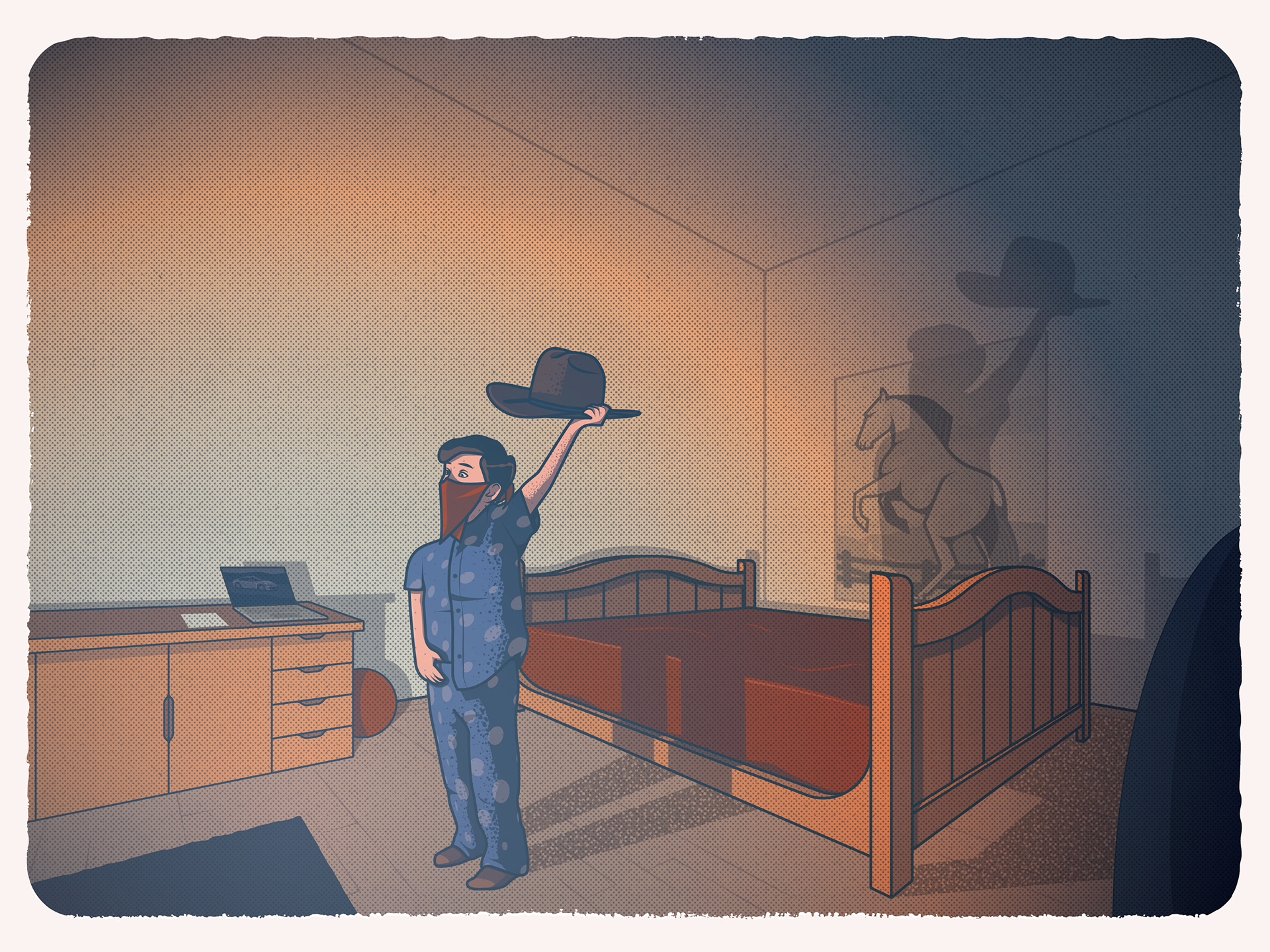 For a long time that I try to visualise a music in one illustration.
Collecting all there main elements in one shot and creating something something else.
During the quarantine while cycling indoors I heard the Old Town Road from

Lil Nas X
 and had the idea for this illustration.
Bellow

I break down the elements in the illustration.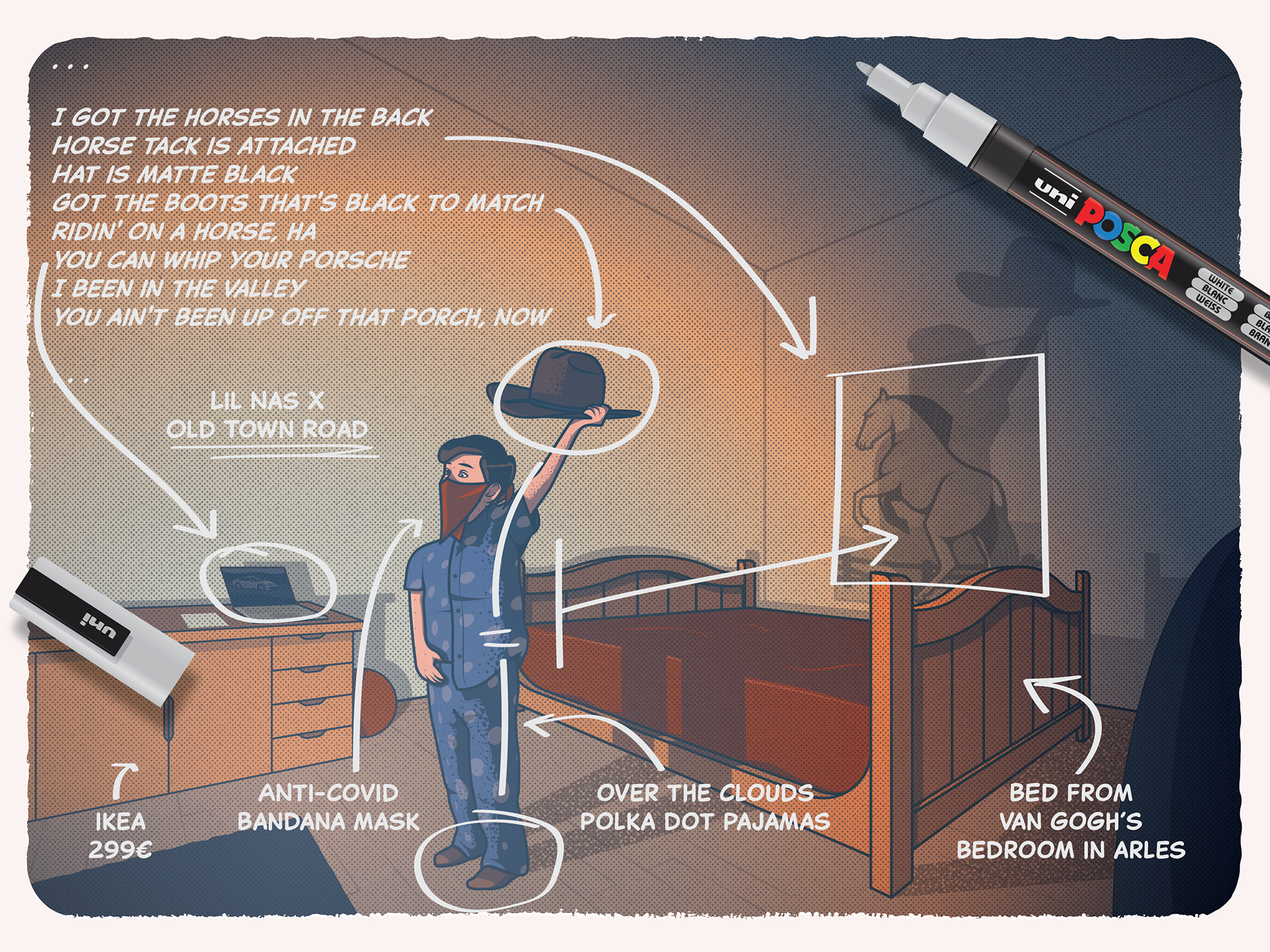 This are the secondary illustrations inside the main one: The horse poster and the Porsche 911 that is in the laptop
The "the cat is watching you" was also a poster that was in the wall in the first versions version of the illustration.
In the final stage I decided to remove it.