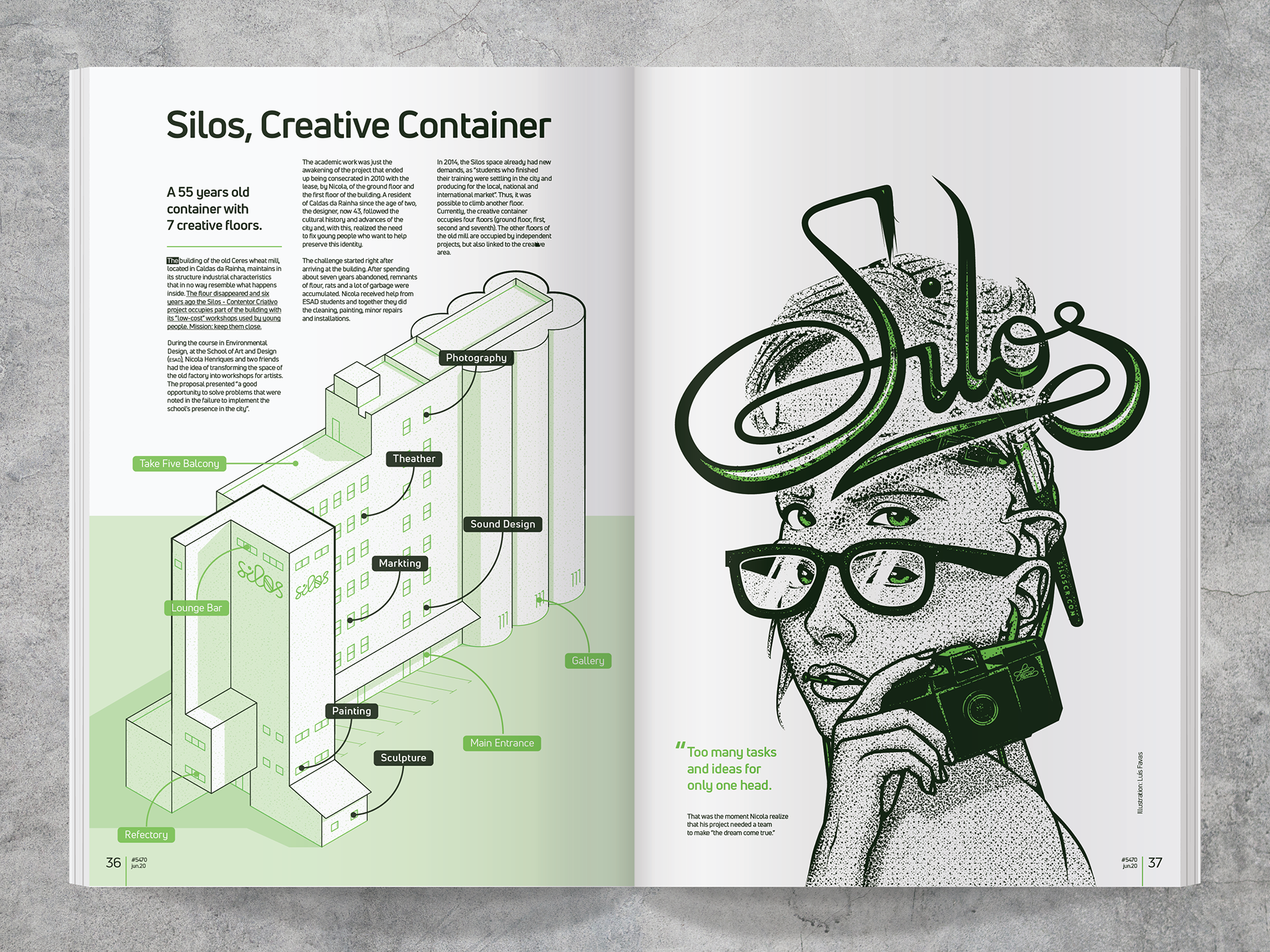 SILOS
Back in 2012 I was invited to make an illustration for Silos that could be printed in silkscreen and painted in a wall.
The idea of 6 eyes head was to represent the building and what was been created there. The idea that a multidisciplinary creative need to have different set of eyes/approach to different problem or task in hands and plus he/she need to have different layers of knowledge.
The tall head is also a representation of the tall building that before was used to store cereal and to store ideas.
Bellow is a video done by
Gustavo Roseira
from the party done after the painting was finished.