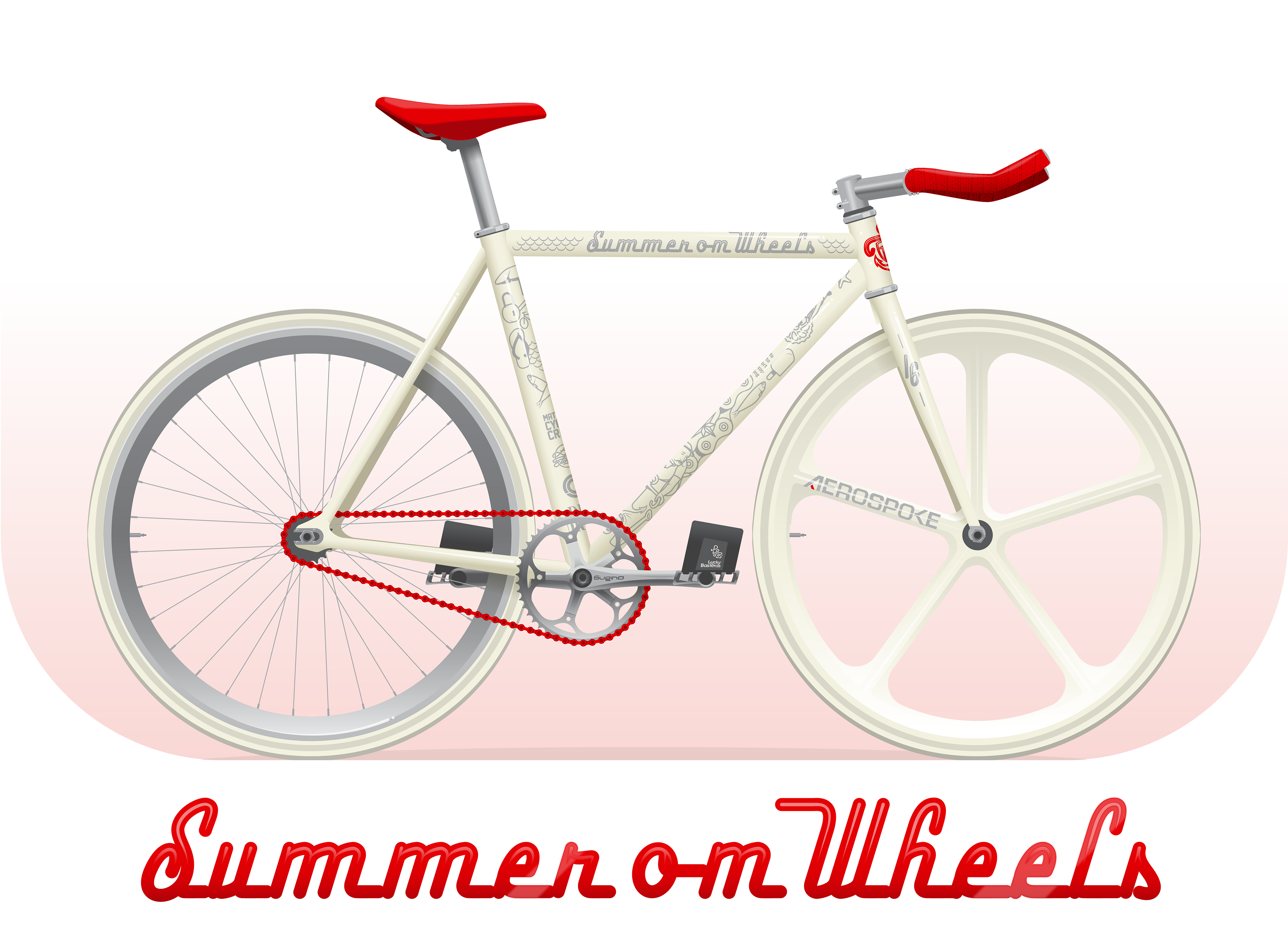 Matilha Cy

cle Cre

w (MCC)
was founded in 2011 by Patrick Santos, Micaela Neto and Fernando Augusto with the aim of promoting the use of bicycles as a means of transport in Lisbon.  
Let's embrace the Summer on Wheels w
as the theme for the 2 years celebration party. With the plan to celebrate the summer, bikes and friends. 
In that day was presented the: 
Sumer on Wheels project – a MCC x Luís Favas partnership.
The project was created to celebrate the important role that MCC had in the urban cycling community. For that I was commissioned to create a custom bicycle livery, t-shirt, stickers and all the visual for the social media.
The project is from 2013, with some restoration done in 2020 in details and the bicycle above, that is new.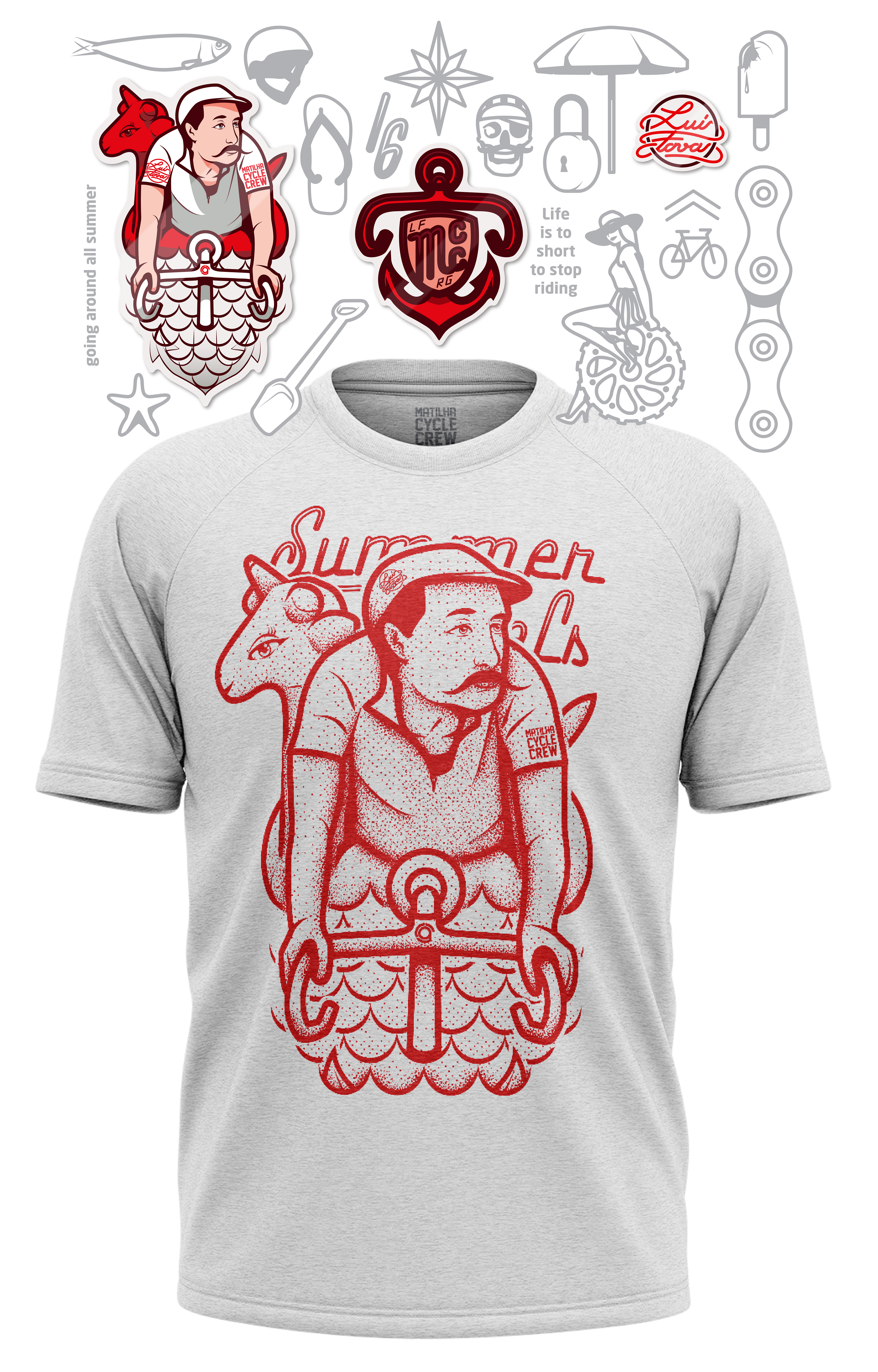 A video done by Fernando Augusto with the assembly of the bike at RodaGira store and some cool shots at Costa da Caparica beach.
A selection of pictures from the
Summer on Wheels
party. 
The vertical pictures were taken by
Diário de Lisboa
. The vertical were taken from the facebook event, with unknown authors.