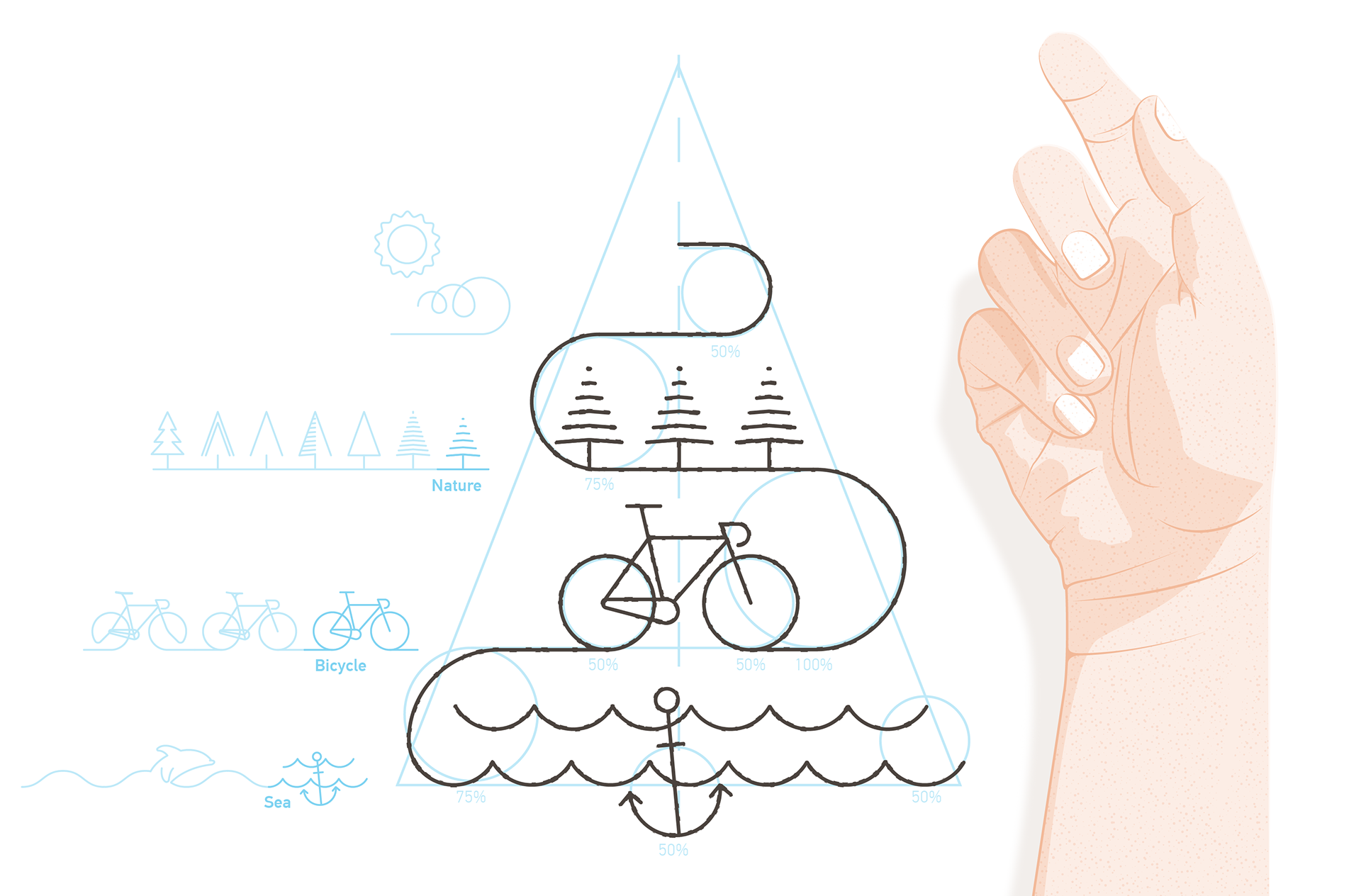 Tattoo Design
My friend
Inês Sanches
asked me make a design for a tattoo after our trip in Azores.
After some talks we decided to go with a simple and iconic look, almost like a treasure map that reflects her experience of cycling around Azores.
The tattoo should be related to that moment but also open to a broader interpretation. 
Sanches describe it like this:
"What is a route if not a line from one point to the other?
And if it is by bicycle? It is much better!
Inspired by fixed gear trips with friends in the Azores (Azores Fixed), this tattoo brings together the best elements of a tour. The breeze coming from the waves of the sea, a simple and fast bike tearing the game of shadow and light from the trees in the mountains . . . In a single line, from the sea to the top of the mountain, the trail draws and reveals the landscape. it was a single memory of all the paths I've ever cycled and the ones I'm still going on."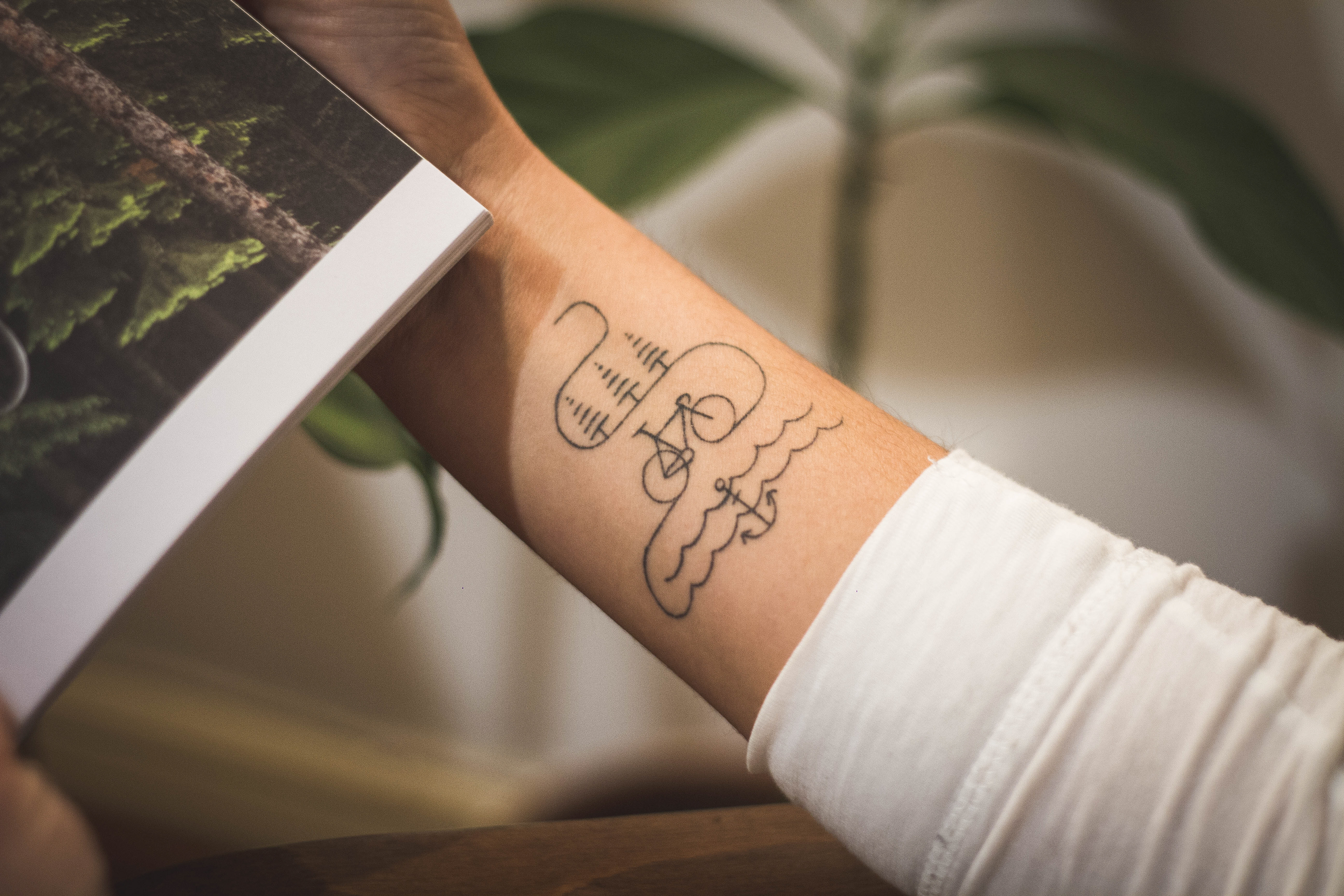 At the newsstands
For
Spring 2019, Bikevibe
did a special issue about Lisbon were they talked about the history and cycling culture.
Inês was one of the interesting people to be interviewed and besides other pictures, there is one with focus on the tattoo.